Friendly and Skilled Obstetrician in Gulfport
Finding an obstetrician you trust is important for the health and well-being of you and your unborn child. Choose Woman's Clinic P.A. in Gulfport for a compassionate OB-GYN who understands that pregnancy deserves one-of-a-kind care. Our doctors specialize in not only pregnancy, labor and birth, but also in female reproductive systems and obstetric surgery. We can help with the entire process from preconception counseling and pregnancy, as well as through labor, delivery and postnatal care.
Helping You Get Through Pregnancy, Labor & Postnatal Care
Labor and delivery is an exciting time for new parents. Our obstetrics team is with you every step of the way and we even provide care for high-risk pregnancies. You can trust our doctors to follow your birth plan and also to adjust care according to the needs of you and your unborn child. All babies are delivered at Memorial Hospital which includes a Neonatal Intensive Care Unit (NICU).
Postnatal care is important for you and your child as well. No matter how your child is born, postpartum care is essential for a happy and healthy parent. Our obstetricians understand that every mother requires individual care, because all pregnancies are not the same. Some of the services we offer are:
4-D ultrasounds
Pregnancy exams
Preconception counseling
Pregnancy care
High-risk pregnancy care
Delivery of baby
Pain management options
Genetics counseling
Blood testing
And more
Also Serving Biloxi, Gulfport & Surrounding Areas
If you need caring and individualized obstetrics and gynecology care in the Biloxi and Gulfport area, give our office a call. With our obstetrics team at your side, you and your tiny miracle will be in good hands. Schedule your appointment today by calling 228-864-2752.
Kind & Caring Gynecologist in Gulfport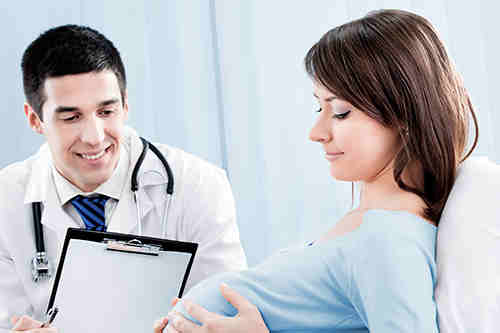 When choosing a gynecologist, it's important to find a doctor you can feel comfortable around. For personalized care, visit Woman's Clinic P.A. in Gulfport for a qualified and caring doctor. We understand that routine gynecological exams and treatments are sensitive topics that are unique to every woman. The professionals at our office treat each patient as we would want to be treated.
Our compassionate physicians understand the importance of routine pelvic exams. We help find irregularities and also use this time to discuss birth control options and any other question you may have. All of our doctors are board certified OB-GYNs. We offer many specialized services from our clinic, including:
Hysteroscopy
Laparoscopy
Hormone pellet replacement therapy
HPV vaccine
Pelvic floor reconstruction
Robotic surgery – Da Vinci robotic surgery
Tubal sterilization
Ultrasonography
Urinary incontinence treatment
Fertility services
And more
Reliable Contraception, Including Birth Control Pills, Intrauterine Devices (IUD) & More
Many patients are interested in finding a contraception option that works best for them and their lives. Visit the doctors at Woman's Clinic P.A. in Gulfport to discuss the perfect birth control option. Whether you are partial to pills or seek other methods, like an intrauterine device, we can help get you the prescription you need. Our caring doctors also provide treatment for the following women's issues:
Abnormal PAP smears
Abnormal uterine bleeding
Endometrial and cervical polyps
Fibroids
Infertility
Menopause and perimenopause
Ovarian cysts and tumors
Pelvic pain
Sexual dysfunction
STDs
Urinary issues
Vulvar pain and dystrophy
And more
Convenient to Biloxi & Gulfport
As Gulfport's leading gynecologist, Woman's Clinic P.A. is proud to provide gynecology services as well as skin care services to Biloxi, Gulfport and surrounding areas. Make an appointment today for individualized care by calling 228-864-2752.